Hello!
Long time no blog!!! The past month has been a busy one uni-wise, filled with revision and exams.
I have quite a few blog posts lined up, the first being to tell you about a candle I was sent to review from the lovely people over at Melt Candles.
Before being contacted, I had to admit that I hadn't heard of Melt, but after a browse of their
website
, and browsing their collection of hand-poured candles, I was sold!
Not only is there a vast range of fragrances available, but also a vast range of candle types; meaning you can choose your candle by burning time, and also accomodate your price range.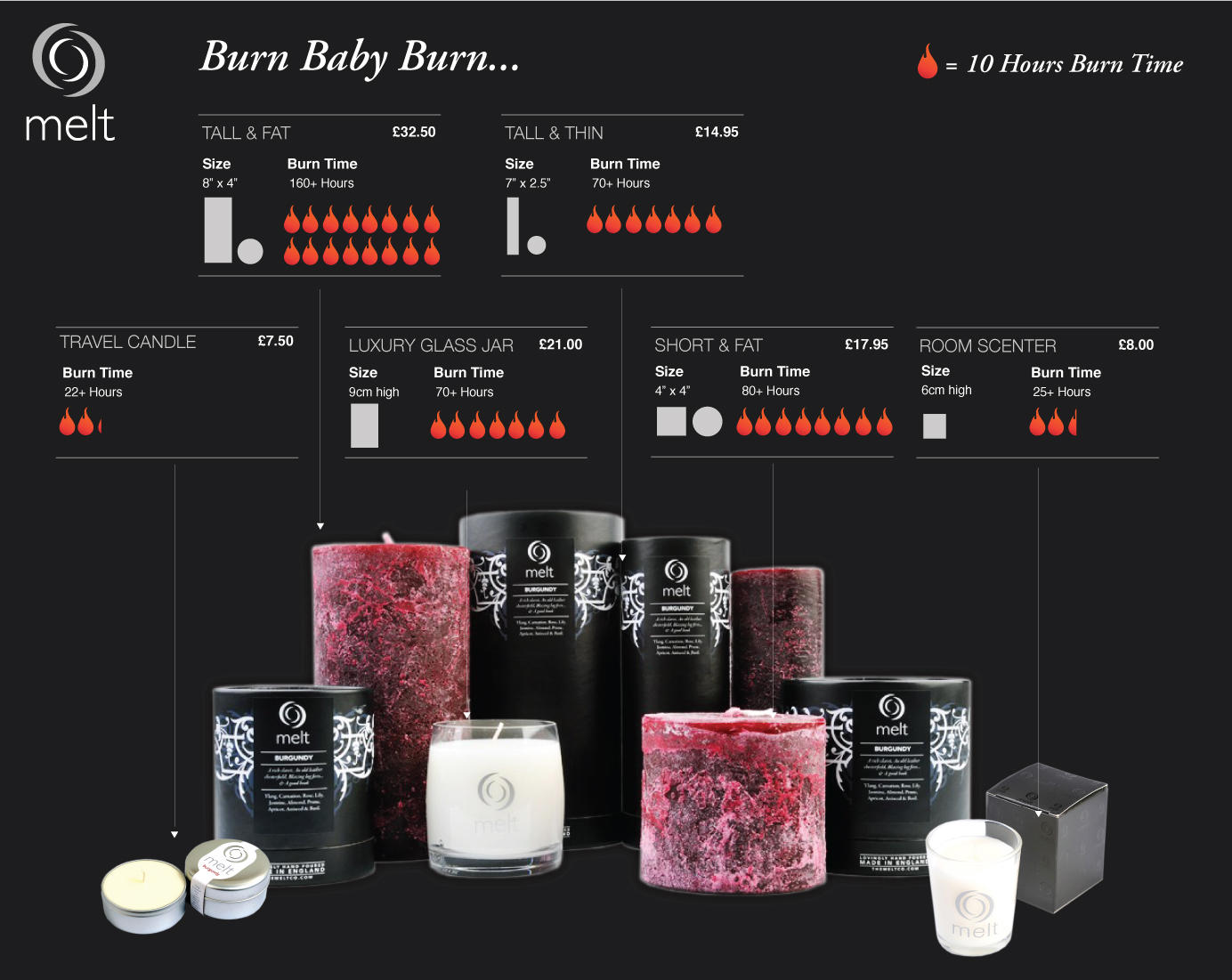 I was sent the Luxury Glass Jar candle, in the fragrance "Joy", which retails at
£21
.
Joy, is a citrus/floral based fragrance, which gives a light non-over powering scent to the room, providing a lovely atmosphere.
The candle come in a lovely cardboard container, detailing the candles fragrance, and the burn time of the candle.
The particular candle I recieved is contained within a glass jar, with the melt logo to one side, and a beautiful ornate design, similar to that found on the packaging, on the alternative side.
Meaning that when not in use, the candle provides a lovely decoration, or you can of course, once cooled, use the packaging to store the candle.
As with all candles, the wick requires trimming to around 5mm before lighting. I found the candle to provide a lovely glow and delicate fragrance to the room.
One thing I would definitely recommend this candle for is that, when extinguishing the flame, there is no nasty burning smell, that you can often find with cheaper alternatives.
This particular candle is said to burn for 70+ hours, meaning you get a lot of burning time for your £21.
I believe this statement to be a very reasonable estimate as after 1 hour burning, there was barely a dent in my candle.
Have you heard of, or tried Melt candles? Are you a fan of candles?
Charlotte
xx